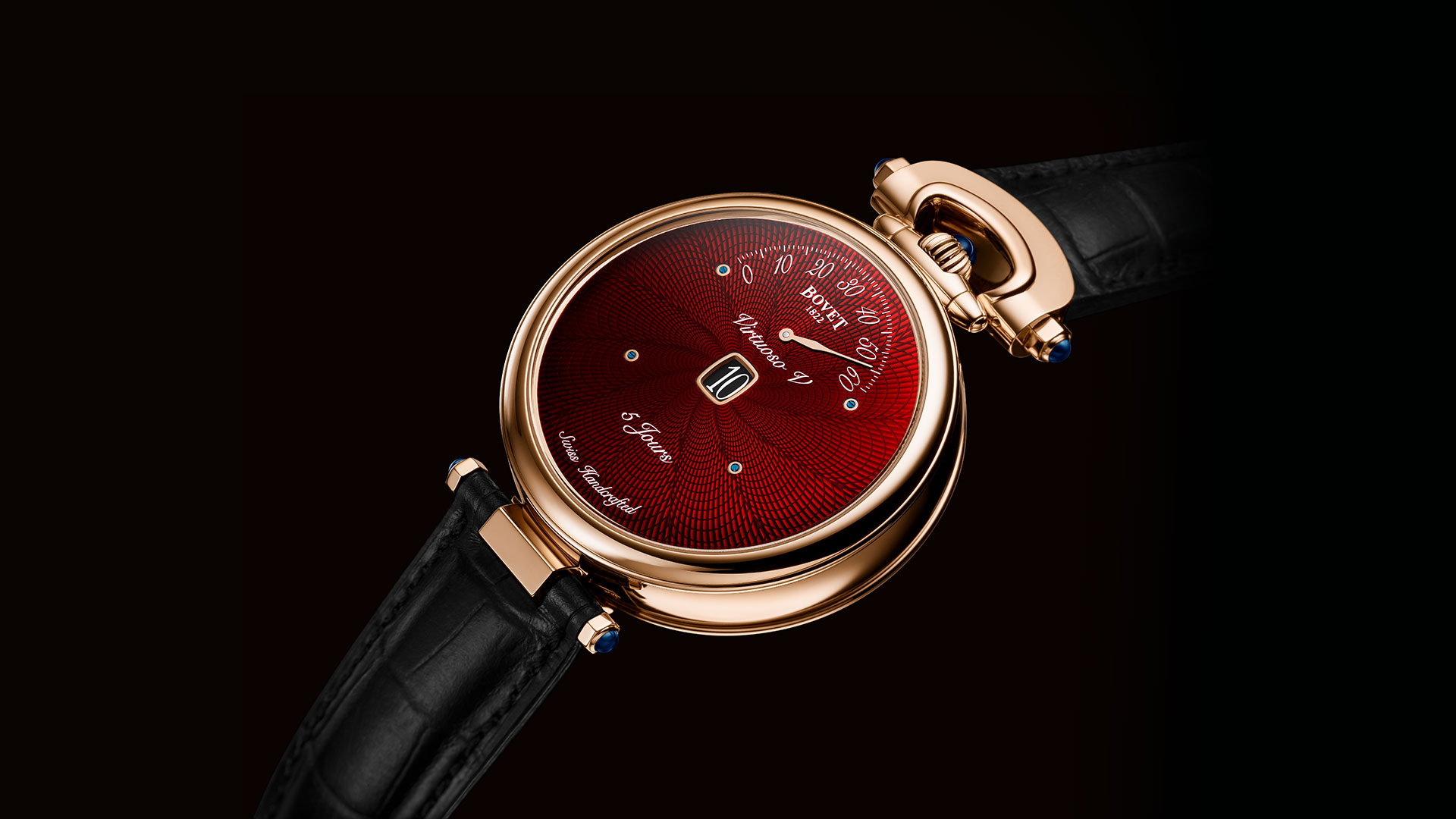 Virtuoso V
Fleurier Collection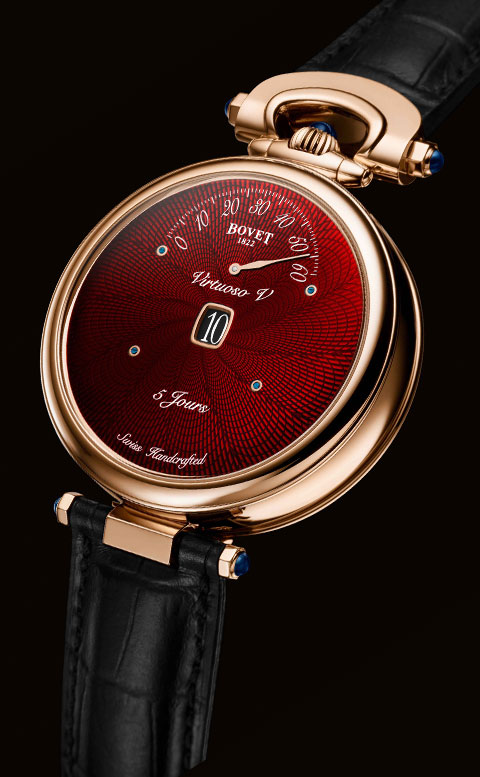 Virtuoso V
Fleurier Collection
Patented Amadéo® convertible system
Five-day power reserve with a single barrel
Overview
The Virtuoso V integrates two complications that are difficult to combine: jumping hours and retrograde minutes.
Patented Amadéo® convertible system
The jump of the hour disk must be perfectly synchronized with the jump of the minute hand.
Zoom in to discover the details
Zoom in to discover the details
The Virtuoso V features the patented Amadéo® convertible case, which allows it to be transformed into a reversible wristwatch, a table clock, or a pocket watch, without the need for a single tool. As a result, hours and minutes can be found on both sides of the movement.
A power reserve indicator completes the indications by displaying a remarkable autonomy of five days with a single barrel.
To add to the timepiece's functions, the watchmakers developed a corrector that is independent of the hour disk. It allows the Virtuoso V to display a different time zone on each side of the timepiece.
Zoom in to discover the details
Virtuoso V
ACHS024
Blue guilloché dial, decorated with fleurisanne engraving in a 18K white gold case.
Strap: full skin alligator
Chain: rhodium-plated silver
Diameter: 43.50mm
Power Reserve: 5 days
Warranty: 5 Years
Caliber: 13BM11AIHSMR
Movement Type: hand-wound
Frequency: 21'600v/h
Water Resistance: 30 meters

Where to Find Us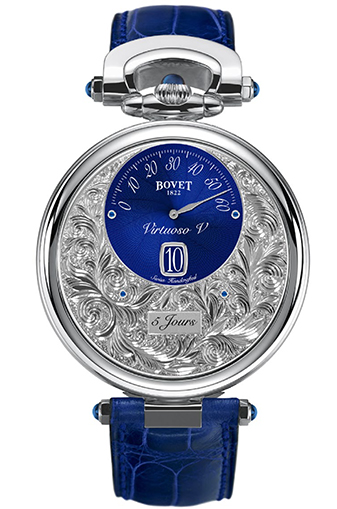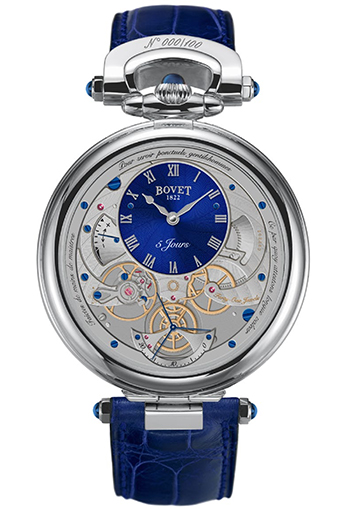 Virtuoso V
ACHS029
Red guilloché dial in a 18K red gold case.
Strap: full skin alligator
Chain: gold-plated silver
Diameter: 43.50mm
Power Reserve: 5 days
Warranty: 5 Years
Caliber: 13BM11AIHSMR
Movement Type: hand-wound
Frequency: 21'600v/h
Water Resistance: 30 meters

Where to Find Us