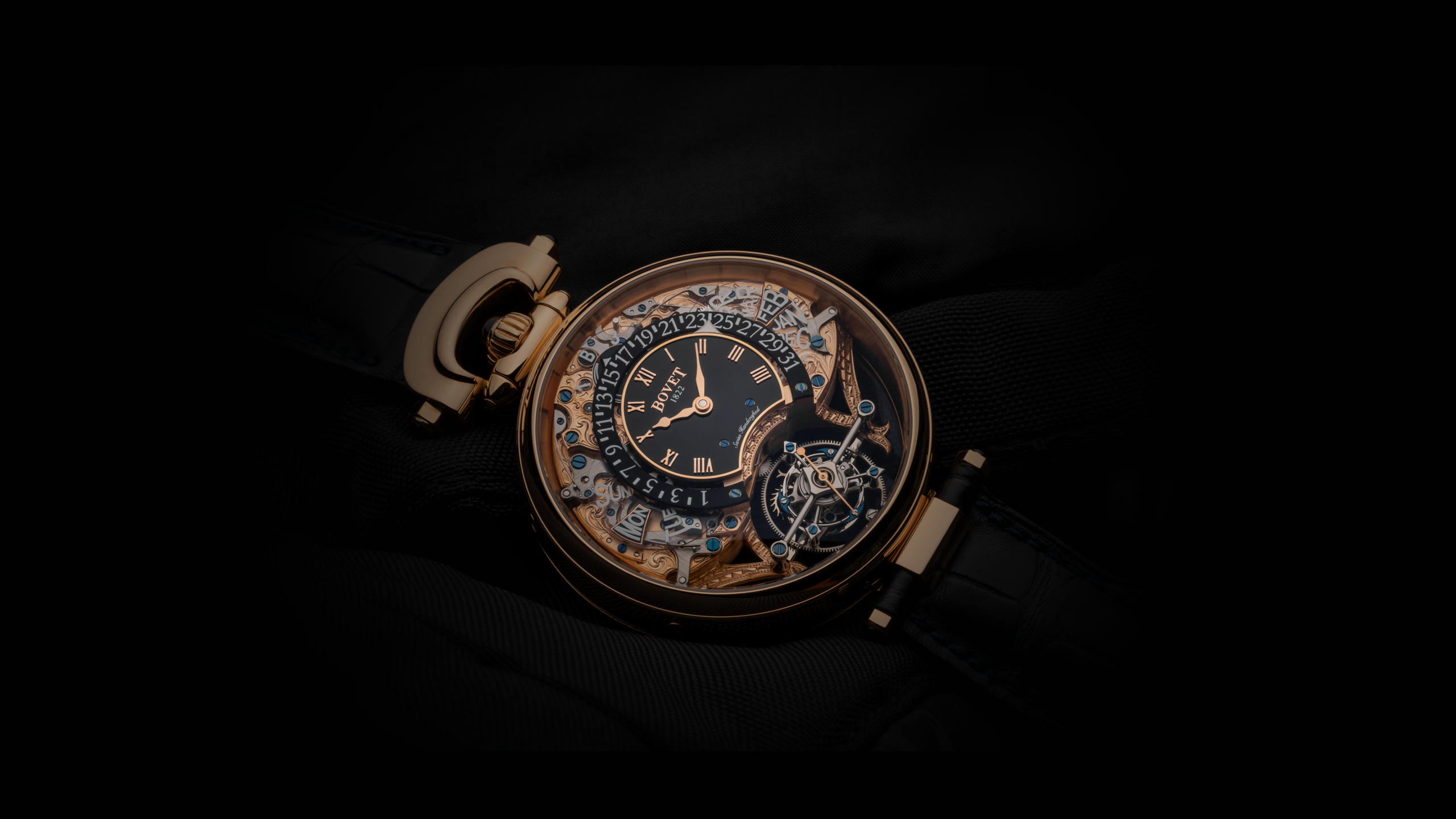 Virtuoso III
Fleurier Collection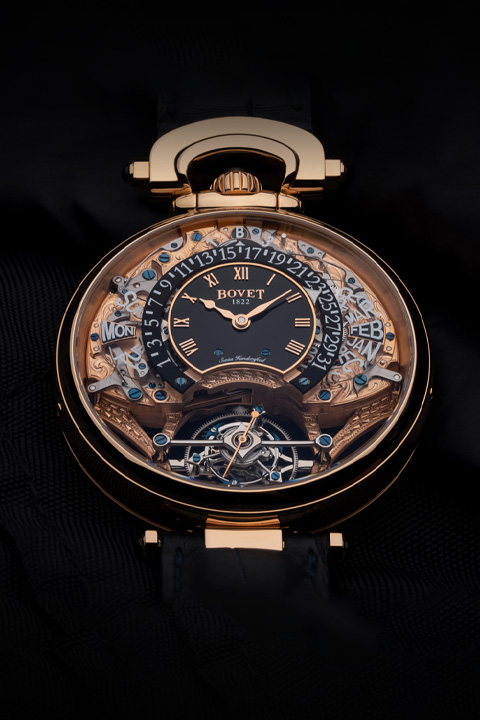 Virtuoso III
Fleurier Collection
Patented Amadéo® convertible system
Day, month, leap year, and retrograde date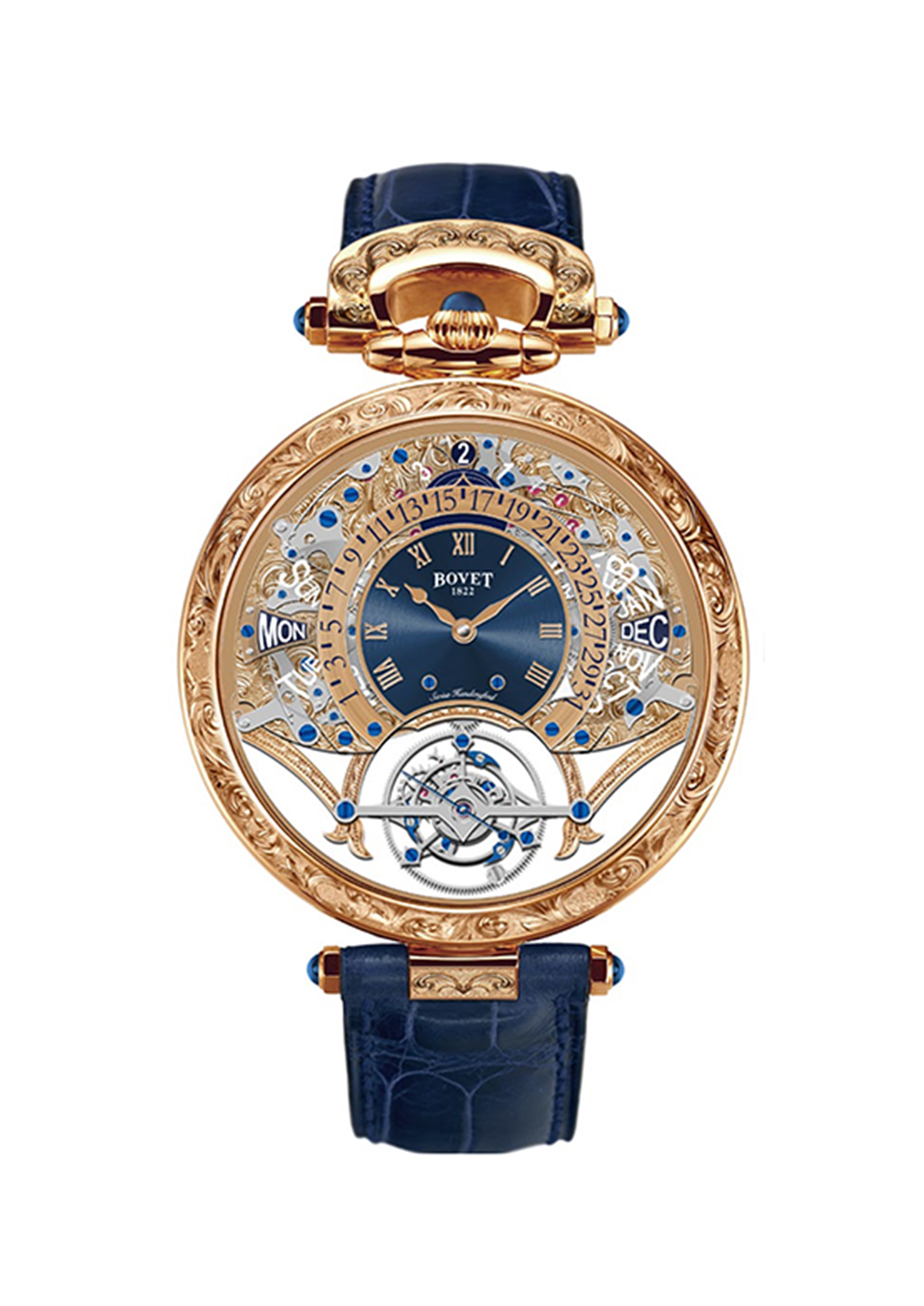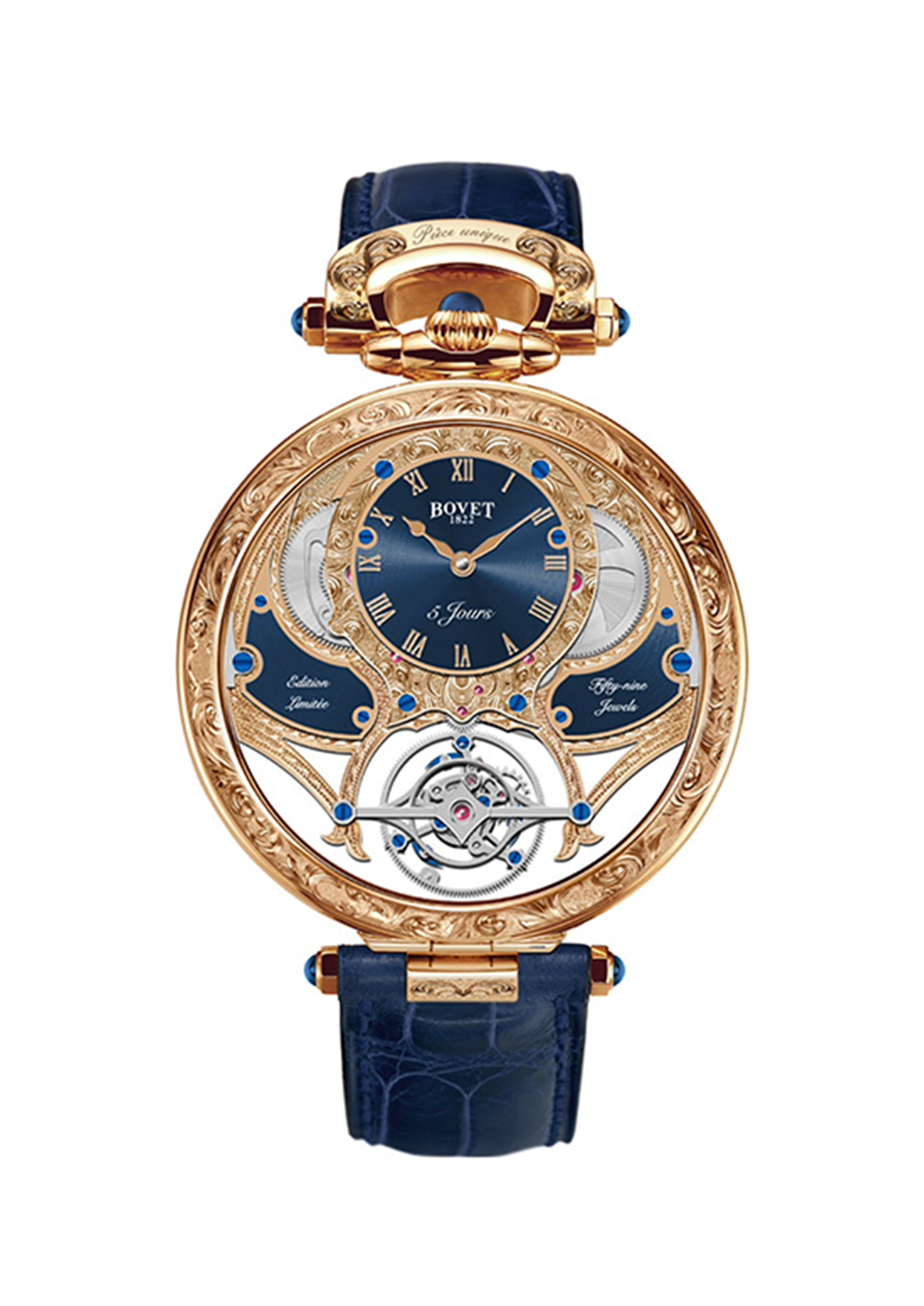 Five-day power reserve with a single barrel

Overview
The classic Amadeo®️ Fleurier Tourbillon Virtuoso III features a retrograde Perpetual Calendar, a reversed hand-fitting, which is a patented system that enables the time to be displayed on both sides of the case. Its skeleton movement, fully engineered and handcrafted in BOVET's workshops, presents a remarkable 5-day power reserve with a single barrel.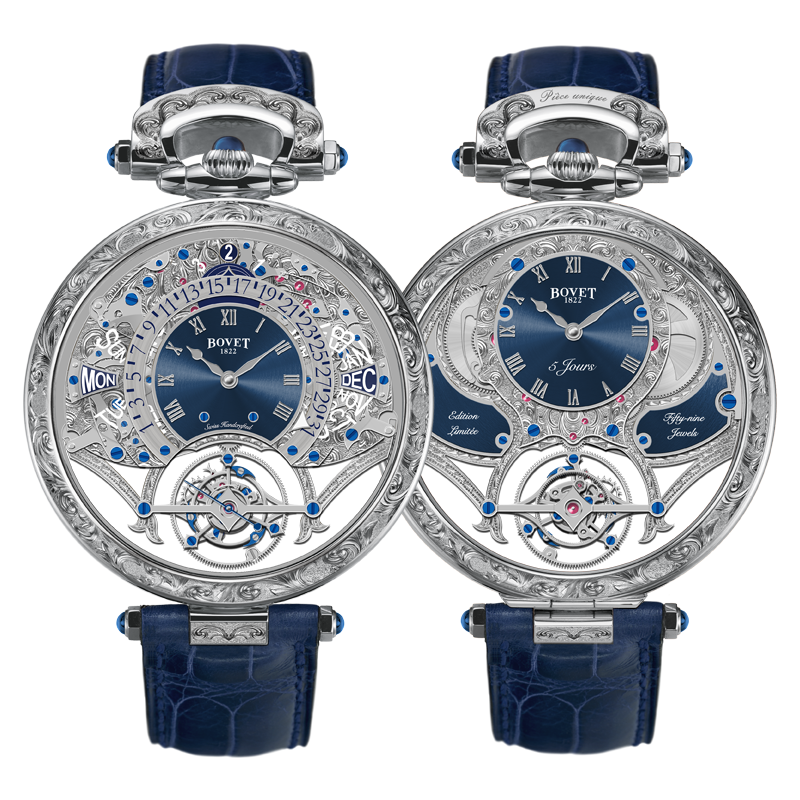 Indicates the leap year cycle
Patented Amadéo® convertible system
Hand engraving decoration
Patented and unequaled, the Amadeo® convertible system allows the Virtuoso III timepiece to be converted into a table clock, a pocket watch, and a reversible wristwatch without the need for tools.⠀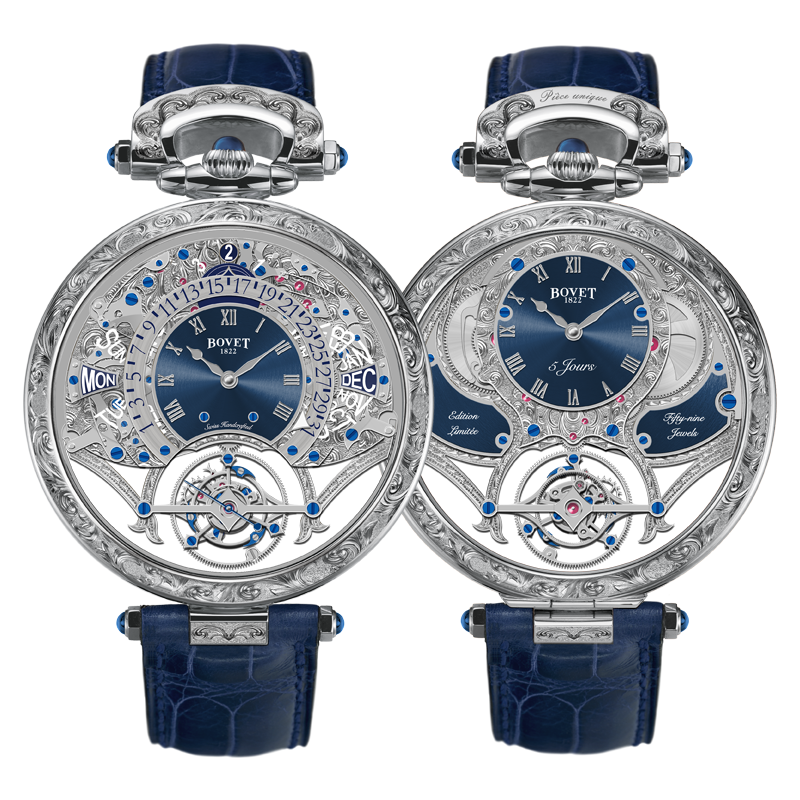 Zoom in to discover the details
Despite the complexity of the movement and the interaction of its numerous components, all surfaces of bridges and plates have been engraved by hand with the Fleurier motif. The use of sapphire to manufacture the day and month discs allows the collector to admire the timepiece.
Virtuoso III
AIQPR030-G123467
Blue circular brushed dial in a 18K white gold case.
Strap: full skin alligator
Chain: 18K white gold
Diameter: 46mm
Power Reserve: 5 days
Warranty: 5 Years
Caliber: 17BM01AI-QPR
Movement Type: hand-wound
Frequency: 21'600v/h
Water Resistance: 30 meters

Where to Find Us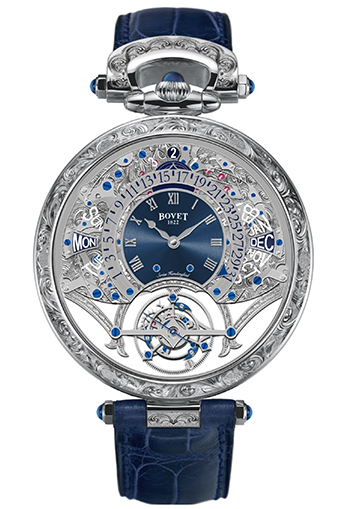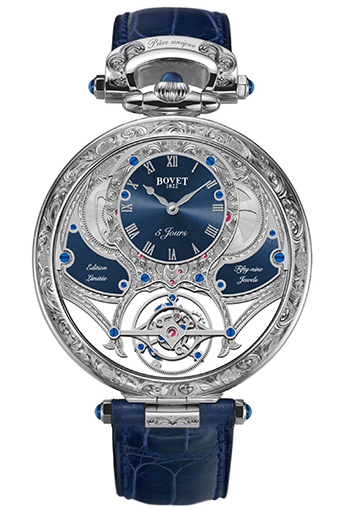 Virtuoso III
AIQPR025-G123467
Blue circular brushed dial in a 18K red gold case.
Strap: full skin alligator
Chain: 18K red gold
Diameter: 46mm
Power Reserve: 5 days
Warranty: 5 Years
Caliber: 17BM01AI-QPR
Movement Type: hand-wound
Frequency: 21'600v/h
Water Resistance: 30 meters

Where to Find Us